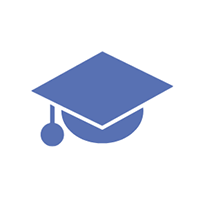 Ralph T.
Private tutor in Santa Cruz, CA
Education
UC Berkeley - BA, Marine Science , UC Santa Cruz - MS, Ocean Science
Experience
I received my Marine Science degree from the University of California at Berkeley. I am presently studying Ocean Science at the University of California Santa Cruz, tracking trace metal geochemistry off the coast. I also work as a college science TA. Ocean science is a passion for me because it includes so many of the other sciences: Chemistry (my favorite, especially Marine), Biology, Physics, and Earth Science.The subjects I teach in Math include Elementary and Middle School Math, Geometry, , and Precalculus. Science subjects that I tutor in are biology, chemistry, organic chemistry, physical chemistry, physics, environmental science, geology, and other science subjects. I try to help my students to approach problems from various directions, to think about them in different ways, not just learn things by rote. I believe it helps to look subjects from multiple angles. I also like to prepare those students who are interested in college for what they can expect. And I can help improve their scores in such tests as the ACT. I excel at preparing exam strategies, and I can help you be ready and able on exam day.But you won't always find me with my nose in a book. My hobbies include running, riding my bike, and playing music with my friends. 
Availability
Weekdays at any time, Weekends at any time
Can Meet
Up to 30 minutes away at my regular hourly rate
Hobbies
Running, riding my bike, and playing music with my friends.
Show More
Inquire About This Tutor
Thanks!
Most tutors respond within 48 hours.
Feel free to contact other tutors while you wait.